About C-Plus Enterprises
C-Store Equipment Supplier & Consultant
Our Approach
C-Plus Enterprises, has been in business for over 40 years serving the convenience store, liquor store and restaurant industries. C-Plus is proud to be family owned and operated. Monte owns the company and runs it with his two sons; Donnie and Trevor.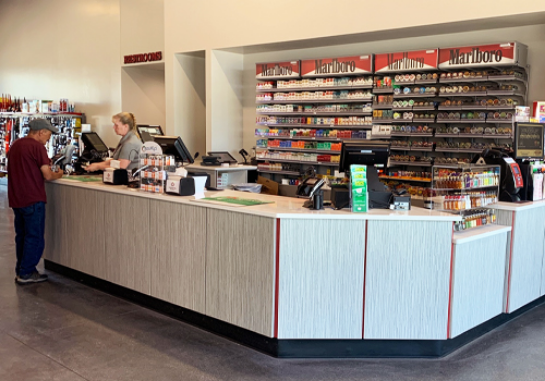 Who We Are
Serving all of Your C-Store Needs
Along with equipment and fixture sales, associates at C-Plus are well versed in laying out retail locations in the most efficient and practical manner. Our low prices and dedicated staff have helped our company evolve over the years to better serve our customers.
Give us a call today to see what we can do to help you meet your needs!